I decided to check out a live event that Tom Wang hosted. At this live event, he brought an eCom buddy with him, Jake. The point of this live event was so Jake could share his story with Tom's audience. So, what was his story? Jake supposedly started and scaled 1- a single dropshipping store with a single product to $10 million in sales. How did he do this? Turning his product into a bonafide brand was shocking to Tom because Jake doesn't really do Amazon stuff. Jake has his website, and his business model is simple…sell directly to the consumer, so you have no go-between.
NEXT: Compare This To Tom's FBA Masterclass
Ok, now what people want to know what is Jake's secret; for example, what is his 8-figure product? Well, you guys will laugh because his product is Super comfy slip-on sandals which he called Pillow Slides. Can you believe Jake is making his fortune selling slippers? Anyways, how did Jake get this idea and come across this? Jake says, "it's not a crazy story or anything. I was doing dropshipping for some time and learned from my mistakes over time. I created a checklist for myself, and this product just fell into the criteria." Jake also says before hitting this winning product, he tried 42 products in the dog niche, weight loss, and electronics, but nothing seemed to bring in profits.
Then Jake says, "along the way, all the lessons I learned helped me develop Pillow Slides into the product it is today." Here are some of the MOST valuable lessons Jake learned. First, it's all about customer service. You see, people will want to reach out to you, so hire someone who will handle all the emails as they come in. Secondly, you have to have a fantastic product; you want a high-quality product. I mean, you can sell a low-quality product, but the product and sales will NOT last. Also, when you market your product, invest in your videos, ads, and more. Jake says stealing other people's promotional material will get you banned. Third, consider the shipping times and how fast people want their packages. Customers are not going to wait 30 days to get their product…I mean, you wouldn't wait that long…right?
Another essential thing is margins and ensuring they are high enough. Jake says as you start to scale, you will notice your margins cut down, which means you eventually start to break even, making you no profit what's so ever. Here's a tip I love that Jake provides…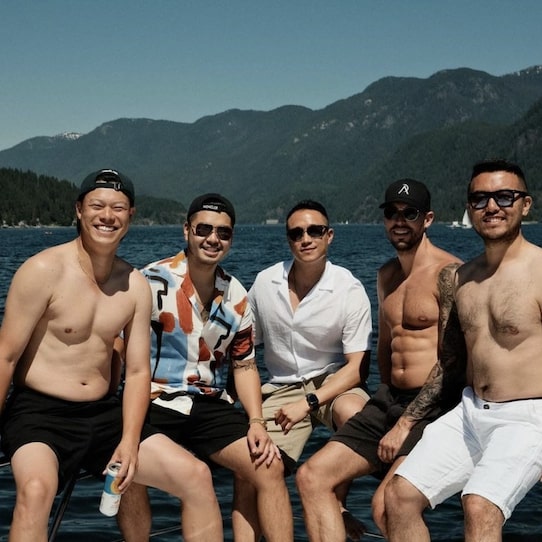 When researching products to dropship, head over to Instagram and TikTok, look at the ads and click "Shop Now," when you get to the product page, add the item to the cart. Why? Because these networks will start showing you more relevant ads/products like these, you can go through the likes and comments to find which products are HOT right now. These products are crushing it and might be worth investing in for your store. Jake says," I like to focus on women's products because they will buy more than men…lol." So, the bottom line is this…
After trying many things and making many mistakes, Jake progresses with his new slippers. He found them on Aliexpress and started to make sales on Facebook and Instagram. Jake then added email marketing, then Google, which helped him build his brand. He started a Facebook page and continued to build his audience! When he knew he was getting enough sales, he started to purchase inventory and keep it in a warehouse. Here's another lesson from Jake,
One thing which helped is having content posted continuously. Jake lost his Facebook account last year and says it was a blessing because they looked for other traffic sources instead, which led them to TikTok and influencer marketing. Once they got onto TikTok, people started talking about this built Pillow Slides into a brand name. I believe this was the right move for Jake because it's better than relying on Amazon, which can pull the plug anytime they feel like it…right?
TRENDING: Make Money Outside Of Amazon