This guy named Pace Morby is now doing something that many may not agree with. He is pimping the people who work with him to sell his course. For example, meet Molly Tennant (Transaction coordinator for Pace). Actually, Pace is supposedly paying her 6-figures to ensure all of his real estate. She gets to do this remotely and even gets to work on her own time. So, now, these two have taken it a step further and are selling the "transaction coordinator" lifestyle for one payment of $997. Or you can buy an upsell, which costs a staggering $2,497 (yikes). Here is my Top Tier Transaction Coordinator CatalystX review.
Pace says you can also make six (6) figures working from home in a unique section in the real estate market. Then Molly comes in and says, "You don't even need your real estate license or don't have to purchase a property." You can become a business operations manager for an already successful investor who makes millions of dollars yearly. You get a jump start. Molly says she is living proof because while working for Pace, she's helped him bring in approximately $250 million in real estate deals. However, here's the thing: To give you a bit more confidence, here are four (4) things you need to become a successful coordinator.
They are:  You have to be organized, detailed, extremely flexible, and an effective communicator. "If this does sound like you, you will surely be a winner at this," says Molly. But I encourage you to step back and do your due diligence. Let's continue…
The team says if you have failed at making money online before, don't worry; it's not your fault. I swear this is a page from Pace's playbook; he's a master at manipulation. Pace has always said people fail because a lot of the training or courses don't describe what you have to do from start to finish. Pace says, "They don't show you how to execute the plan." But I have reviewed the Subto course by Pace, and many of the reviews on this from members are saying the same thing about him. Oh, this course is something like 8K-9K. Anyways,
Molly says whatever the case may be, it doesn't matter because, with this, you can get involved with real estate. She says you can make enough money to give you the financial freedom you have dreamed about, all while working remotely online from wherever you like.  But Molly says it does take hard work and dedication, so you have to be on point, focused, and ready to grind. You will be rewarded. But if you are just starting, how much can you make? Realistically, I heard if you stay focused, you can replace the 9-5 grind and even more. I mean, this sounds amazing because, technically, this is what we all want anyway. Think about it: how cool would it be not to have to commute, have a set schedule, and start paying off your debt…right?
Oh, if you are wondering what the hell is a transaction coordinator, here it is: You will be a 3rd party in the middle of a buyer/seller throughout the real estate transaction process. You are going to smooth things out and streamline the process. You will also help with the admin process, customer service, etc. Molly adds her two cents by saying 75% of deals would fall apart if you don't have a solid transaction coordinator on your side (whatever). "TCs solve problems because they ensure every single document is on time and signed when you need it to be. The fewer delays, the higher the chances of a successful transaction," says Molly. Yeah, I get it. Real estate agents do the deals, but TCs are responsible for the paperwork to close them. And for this reason, Molly points out this is an excellent job…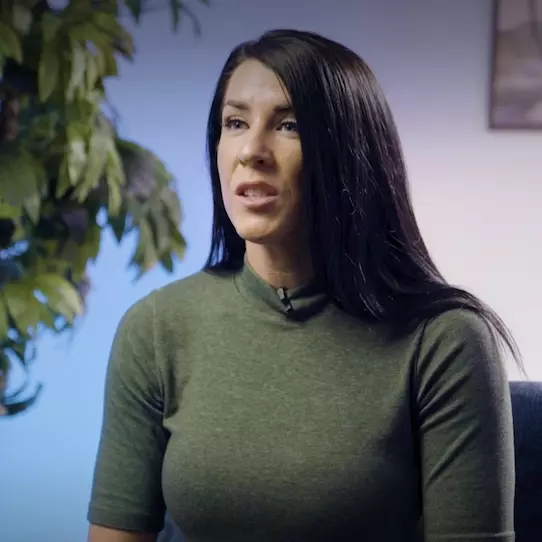 I guess she's right because every brokerage will need someone to review the documents and ensure nothing gets messed up. I guess this is why you can charge so much because if anything goes sour, the real estate agents don't make their commission…right? As a TC, you ensure everyone gets paid. And, again, if you are worried because you don't know a thing, Molly says not to worry; she will teach you everything like understanding real estate contracts, how to work with title companies, the real estate process from start to finish, and even how the payment process works. You will learn everything..she promises. So, now to the training program…the name is CatalystX.
Both Pace and Molly run it, and it costs $997. If you go for the upsell to something called Quantum Leap, you get a certification of completion, case studies to follow, further advanced training, and a walkthrough on how to set up your very own LLC. This upgrade costs approx $2,497. But I guarantee you will be hit with more of Pace's masterminds, etc. It's a money grab, and I don't trust real estate; it's way too expensive to get into, and the loss can be devastating. You would rather pay with digital real estate properties. It's much safer with a lower investment requirement!