Real estate investing can be lucrative if you know what you are doing. You become more confident and can make more money in this industry as you do more deals. For example, Josh and Tiffany High started investing in real estate in 2015. They did over 40 deals buying, fixing, and flipping homes. However, one year they LOST $106,000 on a flip, so they decided to transition into wholesaling. Then in year 2, they were able to wholesale 165 and in year 3, over 300. Can you believe they have been wholesaling this number of properties yearly? Tiffany and Josh have corporate training because of where they worked before getting into real estate. They now run a training program for recruiting, onboarding, motivating and leading their teams to push even more deals to grow their business.
From experience, Josh and Tiffany know that the problem many real estate investors face is not having the right team on their side. The people they hire are inexperienced or don't have the right processes to teach what they need to. Also, you hire people to handle your finances, but they are doing a terrible job and are a mess. You spend every dollar you make trying to correct the mistakes others have made, so you end up dreading each day. In the end, you are in survival mode, which is NOT a good feeling because you spent enormous energy building your business. But here's the thing, some real estate investors are clever enough to get past this phase and hire the right people. Their money is on point, and intelligent marketing campaigns are crucial to your business's success. With that said,
Even fewer people will hit the next level, which is training the next generation of leaders for your organization. In the end, you are at a point where you can rinse and repeat the process in which Josh and Tiffany are creating duplicatable systems. This is diverse marketing and a stable team that can run your business without you having to be constantly present. You can travel and enjoy life and have to call in a few times weekly to ensure everything is running smoothly. It's safe to say that Josh and Tiffany are at this point now in their careers. So, I know what you are going to ask…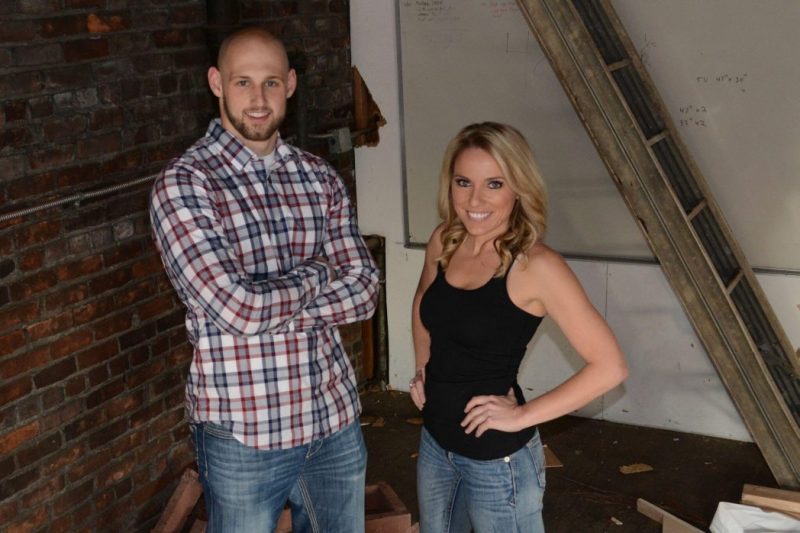 How do you get to this stage if you are in the real estate niche…right? Simple, you need something called a customizable CRM. This system will track, organize, and streamline your acquisition process. It would help if you also had some of the best marketing campaigns that hit the proper channels like social media, PPC, and direct mail. You want to network so you can increase your overall KPIs. You also need a system in place where you and your team are always on the go looking for new team members who share the same core values and drive as you. Why? Because this is what will continue to build on the success you currently have achieved. As a matter of fact,
One of the best strategies that have worked for Tiffany and Josh is referral marketing. They have offered $5,000 (wow) to anyone who can network and find a superstar employee for them. But you only get this cash if they end up hiring the employee. As this new employee you referred hits new milestones, you will also get some bonuses. Another cool thing is doing a simple search like "sales recruiting companies" and going through them to see what they can offer you. You will need a virtual assistant, but Tiffany and Josh already have a place you can go, which will be InvestorVAs.com. Either way, each candidate is screened with a 30-minute phone interview. Now to make sure anyone being hired is the right fit, they will be screened through a 30-minutes phone call, then a 15-minute Zoom interview, and an in-person interview at the office. Then they will participate in a 1-hour happy hour to make sure they can mingle and get along with the rest of the team. There is another essential part of this strategy:
Tiffany says, "you have to teach these people everything you know and tell them they are going to be long-term employees of this organization." Tiffany explains that many of these people don't just need a 10% commission but would like to be part of a growing organization where they learn new skills too. Essentially, you are telling them, "hey, you will start as a call specialist, then keep moving up the ranks to a senior closer, and then a team lead." You also be extremely honest with everyone you bring about the pay structure to build trust RIGHT from the start.
Now, here are my final thoughts…
The stuff that Tiffany and Josh explain is boring, but I guess it is necessary if you want to build something special in the real estate game. To help you out, Tiffany and Josh have an online coaching program and a Virtual Group, which costs around $1,000. You can also participate in a two (2) day workshop where you will meet them personally. They also have a six-month mentorship program which you can learn about, but you have to call them to find out about the pricing. Finally, I like the digital real estate concept, which you can learn by clicking the orange button below.