Can you believe the Powerhouse Brands pitchman Los Silva has a combination of businesses and brands worth approximately 70 million dollars? Silva started his career selling video projectors on eBay and then reselling Bose products on eBay too. It's hard to believe he did all this, mainly because he looks like the type of guy who would sell steroids in the gym parking lots. Unfortunately, everything was going fantastic until an algorithm change wiped him out, so he started focusing on funnels and media buying.
Now, Los Silva was so good at building agencies, funnels, and media buying that he did that he had a hard time finding people to work with because many could NOT afford his services. But, one day, his luck changed as he was approached by a supplement startup that asked him to manage their marketing for free. In return, he would receive equity in the company. This business decision changed his life because Silva was able to scale the business to $11 million…amazing…right? After, he had a successful exit! Now moving forward, Silva has come up with a master plan on how to continue growing his company and his PROFITS.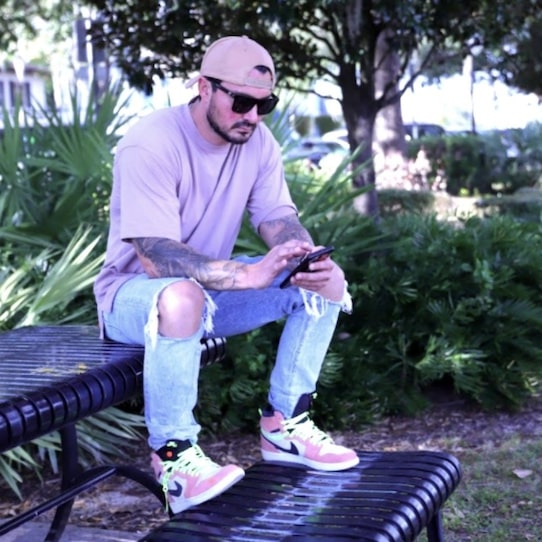 Silva teamed up with companies all over, taking care of their messaging, paid ads, and increasing conversions, and in return, he would get a percentage (%) of the company. So, this is his CORE business model! He said the following:
"We partner with the right people, help them build their brand, scale it, and either sell it or have it as a massive profit center. And at the same time, we still have agencies in different verticals that do specific stuff. Like social media growth, content distribution, funnels, etc. Some focus on eCommerce and others on helping influencers build their own personal brand."
Los Silva has mastered this approach and feels it has been the best for him so far when it comes to making money. As a trial, he will charge them less for the initial three (3) months as a trial…why?
Well, he wants them to see some results first, so the client gets excited and is ready to hire him long-term. Not to mention this is also an excellent way for him to determine if the customer can be trusted to do business with. So, in the end, it's a trial period to learn more about the client and their business…it's that simple!
Now, starting, you can take on clients that do around $5000-$10000 per month of business, and as you build your credibility, you can move up. Silva is currently taking on clients who average $30- to $100 grand monthly through organic traffic. The ideal client is burnt out, so they need a team to handle their system, upsells, social media, and YouTube ads. This will allow them to add more fuel to the fire growing their business larger. This is where Los and Josh Snow, owners of PowerHouse Brands, come in. They use their C4 Method (Content, Conversations, Community, and Conversions) to boost things RIGHT up.
Here's one thing Los Silva learned after being online for 15+ years. Things are constantly changing. Think about how fast social media, Amazon, Shopify, and even YouTube, have changed in the last few years. The KEY is to remember that what is working exceptionally well RIGHT now may not be performing strongly in the future. So, make your money and reinvest it into your business to ensure it is up-to-date and protected—for example, SEO, content marketing, and repurposing long-form YouTube content into shorter clips. Then, use this content on TikTok, Instagram, and Facebook Reels to build an audience, create information products, etc. The KEY nowadays is to diversify into many streams! Los Silva said it correctly when he stated: "the people that win are the people that look at a business as a long-term investment. The ones that fail are just raping and pillaging the business. They only care about cash flow today. They're running hustles, not companies."