Imagine going from Digital Nomad to an AI Entrepreneur. This is precisely what Christian Martin did, but he made a stop in between as an online sign spinner before becoming an AI Entrepreneur. If you watch his MOST recent YouTube Ad video, he says, "The best way to grow your coaching business to earn an extra $5,000 or even $10,000 a month this year is to use an artificial intelligence software known as AI Content Blitz instead of buying third party old-grade content".  Using AI content, you can dominate your competition and stand out in whatever niche you are in. Stay tuned to read my review.
Now, here's the thing… Christian has said that you can do this working one day per week, and you don't even have to develop new skills to get ahead. You don't have to change your mindset so you can get started right away and grow your business. I'm afraid to say…you can be a lazy bum and let the AI do all the work for you. It's totally mind-blowing. Now,  Christian himself has claimed to have made over $2 million in his online coaching business…how? Well, he gets over a million views monthly on YouTube and has generated thousands of leads. Christian has 4 businesses responsible for bringing in sales every day, and he is now travelling the world nonstop promoting his new business. However, here is what you need to know if you think Christian has some special magic or something…
Making this kind of money wasn't always the case. Christian wouldn't have clients just waiting to buy whatever he was selling. He had to work hard to find his clients, sometimes working weeks just to find one. It was a significant struggle and what he didn't realize at the time was that MOST small businesses make anywhere between $1,000 and $10,000, converting only about 1-5% of cold leads…insane…right? And, the biggest businesses making massive numbers like $500,000 to $5 million a year convert exactly the same number between 1-5% of cold leads (The exact amount). So, now the question is, what is the difference between the both? Well…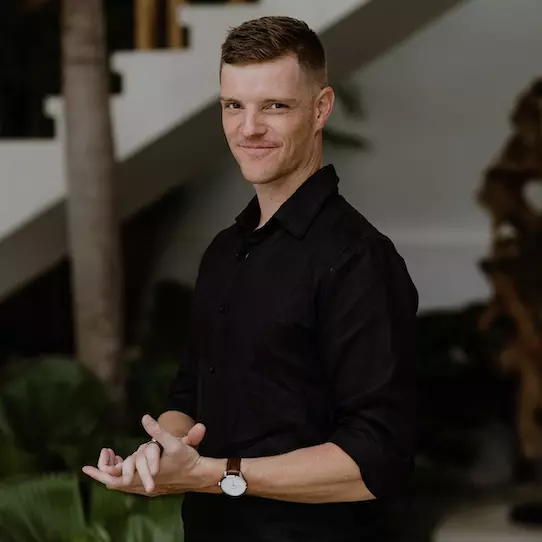 I can tell you it's NOT the messaging but the reach. The biggest companies have more to spend, so they can reach way more people than smaller businesses. I can guarantee you that if you can reach enormous amounts of people, you will also have 20,000 leads this month and could HIT six figures quickly. But, if you are like in a place I used to be, you probably only get 20 leads. Think about it this way; celebrities make millions because they have a massive following and can reach enormous numbers of people. For example, when Kylie Jenner launched her makeup brand or when George Clooney launched a tequila brand. Here's my point,
It's not that you need some fantastic product or offer (that does help),  but you need your product/offer to be seen by enormous amounts of people. So, what's the best way to do this? Christian says it's to hop off the content writing and use AI instead. Why? You can be everywhere in the market you are in every day of the week. And this is without you having to become an influencer and document your entire life on social media. In the end,
All it takes is yourself, artificial intelligence, and working one day out of the week (pick any). Then, you can create something Christian calls "content blitz" through AI. After, you can scale to six or even seven figures this year. By the way, I'm not the only one who has done it. For example, we have a client George who has scaled to $75,000 monthly in recurring income. And we also have a client, Roger, who has scaled to 12,000 extra monthly in recurring income. Finally, we have Cody, whom we help reach 30,000 in profit in just a week. So, the opportunity is endless, and it's all possible if you use AII to create what we call a content blitz. Now, if you are wondering do you need to be a techie nerd, the answer is "NO". So, what is Christian selling?
It's AI For Entrepreneurs. And it includes a 6-week artificial intelligence Boss Program with scripts, videos, templates, and even exercises. Next, it includes the AI Client Magician software with the AI Agency, the AI Entrepreneur Mini Masterclass, and even admission to the AI Entrepreneurs community. The cost of this entire package is $1,997. Oh, by the way, it comes with an action-based guarantee (whatever that is). But, if you ask me, I think this is all just created to make you lazy and stop you from being creative and putting in real hard-core work. Here's what I recommend instead: