Tamara Tee makes a bold claim saying she can teach you how to sell Amazon FBA merchandise to generate at least 10K of passive income every month. (this is a bold claim). She also says you can do this without experience or technical skills, and you'll have no boss. Finally, you will have to hire no one and can work alone. Finally, she says you can do this quickly because her method can be implemented within a few weeks. Do you think this is too good to be true? Let's find out, so I encourage you to stick around for my FBA Winners review.
NEXT: Reasons You'll Like This More Than Amazon FBA
Tamara lives in Vancouver, Canada, with her husband, Palmer. She was the type of person who worked a corporate job but hated it, so she left. And she says this is the best decision ever because now she has seven-figure eCom stores. Here are some numbers…
Tamara claims to have done $4 million (+) in the last two years, and her profits are about 25% of this money. She says, "this is enough money for me to go on vacation whenever I like, have my dream home, dream car, and whatever else I want." Tamara now says she also wants to teach others to do the same. Let's look at the process involved…
First, you pick a product you can buy for cheap and sell for more on Amazon. Then, you can find these products on Alibaba and even buy them in bulk. Now, you should ship them over to Amazon to house you. Why? They will stock it and even take care of the entire fulfillment when you make a sale. Oh, they will even handle customer support too. It's practically business 101; find something for cheap and sell for higher while you can see the difference! So, what's so special about all this…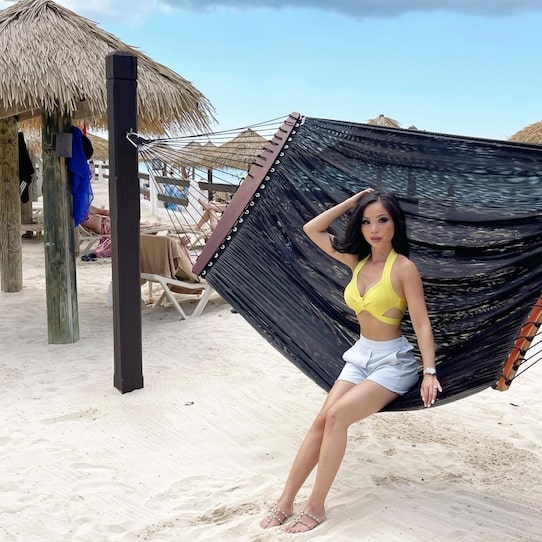 Tamara says, "it sounds easy, but you know how much time and effort you have to put in to find these products? Like, what product should you sell? What pricing should you use? And, how do you list the items and get reviews?" I guess she's right…this can be frustrating! But, I guess she is trying to tell you the following…
You need help from someone with experience in Amazon FBA. You need someone to take your hand and show you the ropes. Tamara says she has something called the FBA Winners course; you get a product verification list, you'll learn how to launch your product, pick a winner, and launch your product on Amazon's first page. She says, "This is done via Amazon PPC ads." And, finally, you will learn how to scale up! Now, if you are interested, you have to book a strategy call with Tamara's team to find out more. The cost of this FBA Winner's training is $1,997. Now, it's unavailable to everyone because, after your call with them, they'll have to qualify you and give you an official invite (fancy…not!). Oh, no mention of a refund…anyways…
Check out Tamara's video and let me know if you trust her and if she sounds legit to you…now…
Here are some of my thoughts….
Many people are doing this…it's been around for a long time. But the video was posted a year ago, so that's not good. To get started is pricey, and these days, YouTube can give you enormous information for free…trust me, I've found some myself. I know you get her tools and help, but the upfront cost may not be suitable for someone just getting started. And, if you don't turn a profit right away, you're in the hole, and this is never a good thing, especially when you were hoping to get the money right back. Anyways, I encourage you to click below and compare it to what we do before you leave.
ALTERNATIVE: How To Collect Rent From Small Websites