Many of you have probably heard of Ritz Momentum…right? This is a company which was started by Isabella Ritz, who was born in the Soviet Union. Isabella is exceptionally talented and an entrepreneur because she sold two (2) web design businesses right after school and then started an interior design business which she sold a few years later. After taking a few years off, Isabella missed doing interior design, so she started another company. After working hard, she grew it to sell again after a few years…amazing…right? So what did she do next? Well, she wanted to jump back into the online realm, so she started dabbling in digital marketing.
During a podcast interview, Isabella stated that her previous experience laid the foundation to run campaigns online. She knew how to do it and set up things and even sell things online. For example, she says, "it was easy for me to get started on Amazon because I knew how things worked and what people wanted." Isabella started working with Amazon in 2015 and used influencers to market some of her products which generated enormous sales quickly. I liked what she did here because NOT many people know how to use the power of influencers. The cool thing is that, from my experience, the strategy Isabella used is still relevant today, but it's more competitive. However, with the RIGHT angle, you can still make enormous money through influencers.
"If this is something you want to do, then the strategy works like this, get a product listed on Amazon and build some social proof by getting influencers to promote your product. This method will generate reviews and help with natural organic rankings on Amazon. After, you can always invest in PPC advertising to push sales to another level," says Isabella. Now, this brings us to Izabella's agency Ritzarm.com. The best way to describe her agency is in the following:
The Amazon business can be tricky, and there is much to LEARN. Not only that, you have to ensure things are done right, or you'll lose money. So, instead of teaching everyone to do everything, Isabella takes over the entire process for you. She says, "many people are NOT built to handle the ads (everything), so we take care of the heavy lifting for them while they get to see the results. And, to show them what we do, we'll give them the course for free."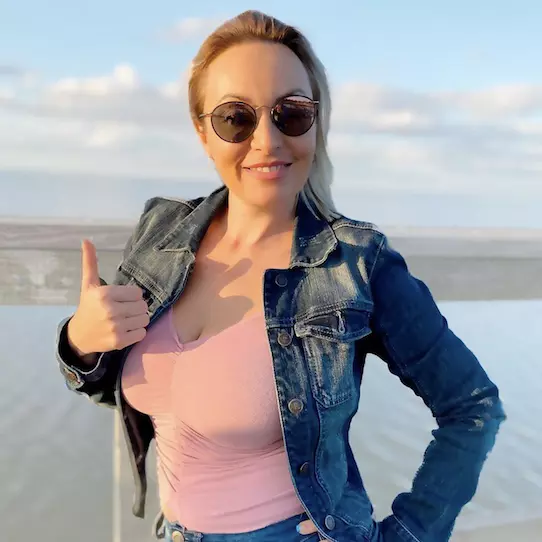 With 32 employees working for them, Ritz Momentum is NOT a small-time operation. When you connect with them, they are about understanding what you need and what you struggle with. They want to understand your journey and why you are stuck where you are. Ultimately, it's about them providing the value you need to get back on track, which is how each package has been designed. They offer you something which will provide you with the EXACT value you need…it's that simple!
What I like about RitzArm, is that they are about limiting the amount of risk involved to you (so they say). The team does a FULL product validation to ensure you don't hit that failure level and go the other way toward complete growth. Also, Izabella says she is about complete transparency about how much you will pay them and what they can do for you. You get to hear it upfront. But I'm not about to find any mention of pricing when I go to her website, which is a bit strange…right? Anyways,
With Izabella, you get a complete package and a company that does nothing by Amazon, so they are experts. They will do all the research, copywriting, photography; pay-per-click ads; account management; listing optimization; Enhanced Brand Content (EBC) design; and more. What she does say about pricing is that it varies depending on the scope and complexity of the project. I don't do any kind of Amazon selling, so I have not worked with her, but I encourage you to contact her team and hear them out.