Mike Vestil, for some reason, wants you to know that he has been lifting weights. He also wants you to know about a clever method he has put together known as the Silver Lining Method. This method will make you $10 daily, which you can scale to $100 and even $1000 daily. It even has the potential to grow even more depending on your effort. Mike is funny because he trips over his words pretending he is on a live webinar…lo. Then, he says you are three (3) steps away from making 30K monthly online. (wow) He says you can make money without creating or shipping products. I can't wait to hear what this guy is offering.
NEXT: See More Examples And Case Studies
So, Mike claims he was in a severe downward spiral if you go back a few years, such as smoking, drinking, and being depressed. He was worried that when he would finish school, he would be stuck in a dead end 9-5 and be unhappy. One day, because of a friend, he went to a Tony Robbins seminar which was a huge turning point in his life. "I was able to find my way then a mentor and go on to become a digital marketing guru." He claims whatever he learned is now available to you. How? He joined forces with Gerry Cramer to sell you something he calls the "Silver Lining System," sometimes called the  "AI-powered funnel." There are so many names for this system that I'm even confused. Anyways,
I decided to check it out some more. I learned the idea this guy keeps pushing is promoting ClickBank products as an affiliate. This system has been around for years, and I'm surprised Mike is trying to sell it as something new or even "magical." Some people have claimed this ClickBank nonsense has been around since 1988. Here's how you do it in a nutshell. First, you choose a product from their marketplace and run paid ads sending people to your landing page. The page will have your affiliate link; when people click it, you will earn income (passive). Mike and his partner claim this system can be used repeatedly to scale your earnings. Let's continue,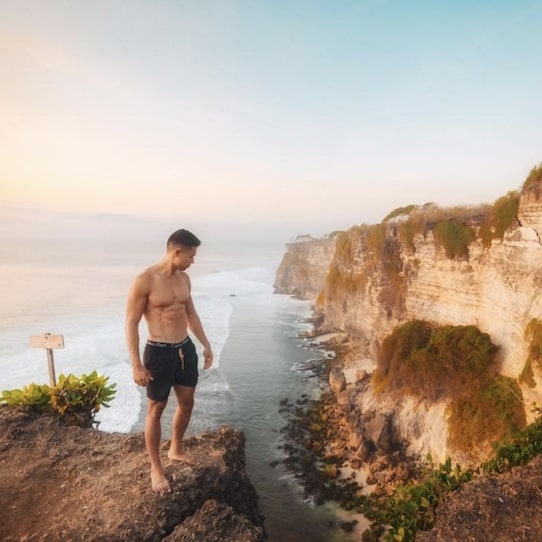 Mike and his partner (now some guy named Keegan) say this all sounds intimidating, but don't worry because these guys have put together a system that walks you through everything. First, the team will show you how to promote the best (top) ClickBank products. Next, they have paid ads training available and will even give you templates, swipes, and more. All of these things have been tested and work like magic. Mike asks, "Are you skeptical?" Then, while watching his pre-recorded webinar, Mike flashes screenshots from his private Facebook group, Inner Circle Hive. The screenshots are of his students chatting and talking about the success they've been having using his system. Anyway, with everything said and done, there are still three (3) deal breakers; for these reasons, I would avoid the training.
I can't stand Mike Vestil and what he's all about. I don't trust him because right from the start, he was saying things that weren't true. I know because I have been affiliate marketing myself for 15+ years. He likes bending the truth, which will cost people money in the long run…trust me. I have always believed that if training is all that and worth you investing in, the team promotion has to be legit right from the start. They should have to manipulate you to join because the whole course from the start will be tainted…right? Secondly, the whole concept of ClickBank….I think it's old and I would stay away from it. Why?
The digital products are no good; they sell only because of the landing pages. In other words, the product owners use "hype" to sell their products which don't mean they are any good. I've seen this marketing tactic so many times where you will have a low-quality product but still generate sales because you know how to optimize paid ads and landing pages. The only problem is that you are tricking customers into buying, which is unfair …right? After that, you promise customers something better only if they buy a upsell (another product) you are offering. But the upsell is even more garbage, and the poor customers keep spending money….it's complete bs. Here's the sad thing: as the affiliate, you won't care for the customer because you are making 10% to 30% per sale…right? Anyways, here's my final warning:
Not every product on ClickBank is doing well. You only have a handful which means so much competition with everyone trying to promote a decent product. Think about it, if everyone is using the same templates, swipes, and products, then how will you ever make money from this? It will be challenging, and don't forget; you are spending money on all of this, so getting an ROI will be difficult. It's going to be total saturation. Oh, let's not forget the cost of Profit Singularity, which is something like $2500 or three (3) installments of $997 for a product that's using a method that thousands are using, etc. Still interested? I'm not. God bless ya if you are. I recommend you check another product; it's incredible and doesn't cost that much either….click the button.
TRENDING: The Number One No-Hype Business