Imagine collecting checks of $300.00 through a simple system that anyone can offer. How cool would that be! Nick is pitching his 17th course from a beach on Maui with another cool named Tom Gaddis (from Offline Sharks). After watching Nick's entire pitch, some may say it's clear how these guys are making their money. However, here's what I'm going to do…
I'm going to hold back my criticism and explain the entire program first so you can establish your own decision too. Then, read my Online Revenue System review below!
In the sales video, Nick says he has found a way to crush it in business with Tom. They have found a way to perfect their system and collect 1-time payment checks or recurring monthly payments through this new (superb) strategy. But, Nick says for you to PERFECT the strategy on your own, you need to pay attention to him…here is where he starts to make his sale and push you into buying something I don't think is worth it but let's hear him out anyway.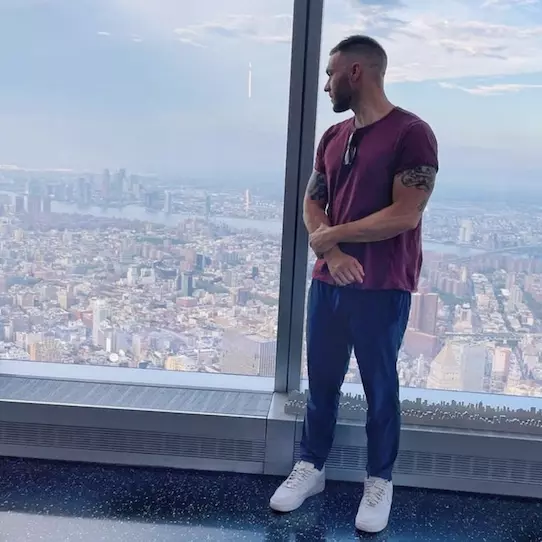 Nick says, "my strategy will work for everyone, and all you need is a computer with internet connectivity. If you can get these two (2) things, your in the program." Then, Nick explains what he and Tom have developed because this new system solves a common problem many people have, so selling it to others should NOT be a problem at all. "We've done all the selling for you or "heavy" lifting, and this strategy allows you to work with entire free once (1) a month," Nick says.
The Online Revenue System has been set up, so the work is scheduled to be completed in one (1) day. But, to sell this product…Nick says you'll think you are working every single day the way you are making money from it. "The payments to you will come in each month without you having to be a confident salesman or even have a fancy website like many of these other programs want you to have," Nick says while drinking a beer on a beach in Maui…LOL…
Nick adds a few more things, like you don't have to be in the United States! Anyways, Nick goes on to talk about the specific behaviour or problem they can help with this system. They said once they figured it out, they went to a software developer to get a tool to solve this issue. They use this same tool to cash in every month, and Tom works hard with these developers to ensure the tool is up to date. Tom keeps tweaking, testing, and shaping the tool to perfection, so it never becomes software which no longer generates income. Now, here's the issue…
Tom keeps talking about this tool and never explains what it is. He talks about making money from it and all the tremendous lifestyle changes which come from it, but he never tells you what you'll be doing….I hate when marketers do this because it's like they just the initial sale and to heel with the software…right?
Nick now says you will learn everything in the member's area. This member's area is full of step-by-step tutorials utilizing cutting-edge software technology. Nick claims his software is the only one like it in the market today, and you will make NO commitment when you join the Online Revenue System today. Now, check this out…
"All you have to do is submit a small payment to get you started." You see,
Nick and Tom got paid without telling you anything else about their software. They just made some money from you. I don't respect this type of marketing at all! It's sleazy!
Now, end the end; Nick pushes hard by telling you not to miss out on this deal. He says the special launch price will only last a few more days (ya right). You see, one thing I know is that these guys will do whatever to get through the door, and then they double their money with all these upsells, etc. "This $300.00 service is something anyone can profit from," he says in the video. We are not idiots, and I think Nick thinks we are, which doesn't sit with me, right? I rather have you check out my other program (favourite)  by clicking on the button below.