In his latest YouTube ad, Chance Welton said this about the Modern Millionaires "So, it's known that Netflix killed Blockbuster, Uber destroyed taxi cabs, and now this new income app will be killing the 9-5 grind." You see, Chance claims he had a student named Ryan, an electrical engineer who started using this income app. Ryan followed three (3) simple steps with the app and now has quit his job….really? Do you want to know how he is using his extra time? Read on…
NEXT: Now Compare This To The MM SaaS Thingy
Ryan can finally take his wife and kids on a one-of-a-kind trip across the United States. Chance continues, "With this income app, your experience, age, and background doesn't matter." He claims this app allows you to generate solid recurring income, and you don't need any tech skills. (Not sure if I believe him). The bottom line is this, if you do not know how to code or start a business or anything, don't worry about it. "Did you know there is a 12-billion dollar no-coding revolution happening right now…and it's shaking up the 9-5 grind," says Chance.
Then Chance provides some more examples of his students from Modern Millionaires. He says someone named Amanda, who knows nothing about coding,  worked at a grocery store and was having awful anxiety attacks thinking about how she will pay the bills. So, we decided to hook her up with our income app. Myself and my partner Abdul worked her through everything, and in 90 days, she was making $2,400 per month. She was able to quit her job…that's awesome…right?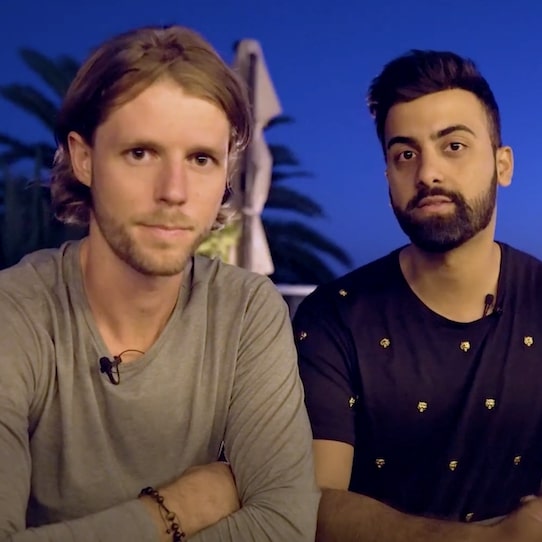 Chance talks about Dee, who started using the income app 12 days ago. Chance claims within these 12 days; she quit her job because Dee made a whopping $6,800. And another guy Ojay who hasn't graduated from high school, is making $16,000 a month from this app. Before this, Ojay broke his back working in the Texas oil fields. He has no coding experience or anything and just followed the three (3) simple steps outlined by Chance and his partner. Ojay has even scaled using Chance and Abdul Officeless Agency program. (If this is true…it's fantastic). With that said,
Chance says, "The three (3) steps I am going to show you have contributed to the success of billionaires for decades." You are wondering what these three (3) steps…, right? First, you must stop trading your time and start trading software. It's because the software has a track record of working as you sleep or even on vacation. Did you know that's how Elon Musk became a billionaire? Number 2, you want to ensure your software solves a major pain point in people's lives. This is important because people will pay you to solve a significant issue they are having (and they will keep paying you). Chance says this is precisely what the income app does…lol. Let's continue,
So, Chance and Abdul's MM app has been designed to bridge the gap between customers and small businesses. Chance says, "Our app solves this severe and painful problem for these small moms and pop shops.
. It solves a serious, painful problem for these mom-and-pop shops: they no longer have to worry about paying their employees and the bills at the end of the month. As you can imagine, this is a massive weight off their shoulders…right? Now, this brings me to the final point; Chance says the app will only produce results after it has been customized for you and your business. You have to remember everyone has a different business, so it has various requirements. Chance and Abdul say the following –
"We have built the app and also included a customer-getting function inside. It's all autopilot going forward, but you have to join us to learn how to implement these three (3) simple steps smoothly, and this is where I believe they sell you the training and upsells. You see, these guys have to make money somehow from this app because they will not provide it for free. So I recommend you research the Income app a bit more and then…proceed cautiously.
TRENDING: App Schmap; Just Do This Instead