Josh Snow (born Joshua Elizetxe) was the type of kid who would take the bus to the public library once school got out. It was amazing what he read because he would focus on For Dummies books. While reading, he was attracted to books focused on computers, and soon after, he used $20 to buy a domain name to create a micro-blog. The strategy Josh used was to read magazines and summarize what he learned in his own words to post on his blog. Eventually, he got so big that he started to bring in traffic and make money off of Adsense, which excited him because he knew he had something special.
NEXT: How To Make Your First Rental Site
Joshed loved what he was doing because he was good at it. "I was great at summarizing content and continued to make money, too. Soon, I was making something like $200-$300 monthly from Adsense." Josh didn't come from a wealthy family, so every dollar that came in counted, and he helped his parents in any way he could. For example, he would use money to buy school supplies and clothes. Josh says the most significant thing was learning a lot about websites and how to design, write, and promote content. Let's continue,
Josh then thought about ways he could cash in even more. So, he looked at some of the advertisers from Google and noticed these people were random businesses, so he contacted them directly. "I wanted to see how I can increase my earnings and noticed instead of making $0.20 from Adsense; I can make a few dollars per click if I dealt with them directly."  This was when things started to 2x-3x for Josh, and he started making enormous money from affiliate marketing. At this point, Josh took his next big step, creating a product of his own. Why?
Josh said that if he's promoting other people's products, why can't he have people promoting his products…right? Josh attended Arizona State University, and to fund his education, he sold his current affiliate websites. He then bought his first computer and started building websites for clients. He also learned marketing and SEO, which he did for clients, helping them rank in Google search results. The endeavour was insanely profitable, and after graduating from University, he devoted full-time to his business. Then came his next move…what?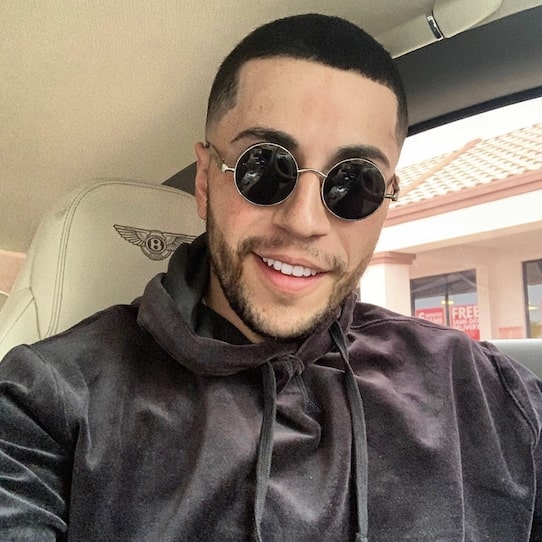 Josh went through jaw surgery for TMJ and connected with an oral surgeon. The main focus was to improve some of the oral care products, which were uninspiring at the time. Josh saw a massive opportunity in the teeth whitening space. For example, he knew there were some strips you could apply at home, but many of them were ineffective. The other problem was you could visit a dentist to get your teeth whitened, but this process was expensive, a hassle, and a horrible process if you had sensitive teeth. Josh asked himself: "Where is the middle product?" I guess it didn't exist at the time! While studying the entire process, Josh learned that if he wanted to level up his product and come out with something special, he would have to bring on people who knew what they were doing. This meant hiring people with specific skill sets to help with his launch. SNOW At-Home Teeth Whitening was launched from a spare bedroom in his home. But Josh took his time before actually getting the product into the market. He was already a millionaire, so he spent money researching the market, getting customer feedback, and more. The key was for the insight to direct his marketing in the future. With that said,
"I discovered I was selling a confidence product; for example, middle-aged men felt great. I kept getting feedback and improving my product over time." Over time, these guys were able to roll out some complimentary products that people asked for through their feedback. The best customers became ambassadors and started to promote the product even more. With everything said and done, SNOW Teeth Whitening has passed 100+ million in sales, and Josh just launched Ecom Powerhouse Mastermind. Josh Snow has not mentioned anything about his publicly shared net worth.
TRENDING: Boost Your Net Worth Doing This