Jeff Lerner loves to tell stories about his rags-to-riches journey. No matter what he promotes, he mentions how he went from a broke piano player to someone generating over 100 million dollars worth of sales. But I decided to do a quick search for the following on Google "jeff lerner networth" and was surprised at what I found out. I mean, I'm sure you also want to know if this number is actual…right? Suppose you consider the fact that he has a business partner at Entre Institute, advertising costs, and employees on salary. In that case, I'm sure that number he is telling people is NOT even real. Here's my Jeff Lerner review and what's going on with his network. Let's explore what he is worth; however, before we continue, don't forget to check out.
NEXT: Do This To Increase Your Net Worth
Now, what is the Jeff Lerner business model? Well, if you have seen his marketing campaigns, you know how he says to forget about buying real estate and stocks and even working a 9-to-5 job. In his ads, Jeff is promoting digital real estate, where you build online stores for businesses generating recurring income every month. Jeff claims that no one else is doing this, but I can promise you that I have read about this concept before. However, he says his method is revolutionary, and if you provide your email address, you can read his life-changing book (FREE). In this book, Jeff will tell you about his secret to generating enormous monthly money through digital real estate.
Now, here's the problem, whenever I read about Jeff, I always read about how he likes to exaggerate his numbers. People are saying as soon as you give your email address, you don't get a book but a . PDF file. Not only that, but people are saying the big secret he talks about is hiring a mentor to get you started, which you have to pay for. Finally, by digital real estate, Jeff means affiliate marketing which I know from personal experience has been a concept around for years (so this is nothing special). And, when I typed the following into Google, "jeff lerner networth," I learned people are complaining his training is NOT free because he starts to push you to buy his Entre Blueprint course, which costs thirty-nine bucks. (This is strike 1)
Now, here's strike 2; in Jeff's learning and training video, he keeps talking about these undercover studies, what this research shows and what this other research proved. He also tries to gain more credibility by throwing in Tony Robbin's name a few times through the sales video. At the end of the 30-minute video, I didn't learn anything that angered me because this was a complete waste of time. I kept saying to myself," what is this guy talking about" blah, blah, blah. Now, let's look at the third strike:
Jeff has a reputation for promoting a lot of programs throughout his life. Some are shady, and some he lured in students before giving up on them. Here are some programs, to name a few. Wealth Masters International (WMI), Carbon Copy Pro, My Hidden Pages, My Online Business Education (MOBE), Aspire, and Digital Altitude. Oh, by the way, some of these programs were shut down by the FTC for misrepresentation. Knowing this doesn't make me feel confident about working with him, right? Especially when I read that his MOST recent program – Entre Institute – is similar to all of the others that were shut down.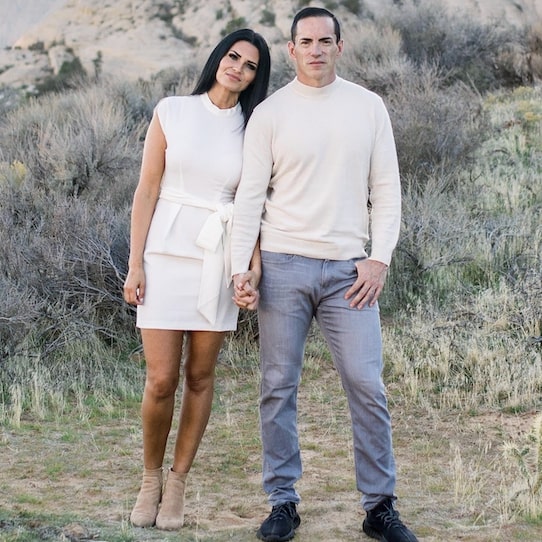 Ultimately, he tries to upsell you through his ads and his extremely aggressive funnels selling all these different types of training courses with his business partner Adam Whiting. However, I uncovered that these are so good at selling their courses they now keep 100% of the sales, unlike with the other programs where they would only get a few bucks as an affiliate. Oh, by the way, Adam has been around longer, and people claim he is a millionaire. Still, Jeff Lerners networth is less than what he claims in his marketing videos. So now, here are my closing thoughts…
When I read through several Jeff Lerner reviews, I learned he is someone living an upper-middle-class lifestyle with a family, a nice car etc. But nothing extravagant, which you could do, earning mid-six figures a year. Also, some videos are posted online of him where he is stressed out because he invested money in crypto, but why would he be stressed when he's earning these many millions, as he claims? Something doesn't seem right, so do your due diligence before joining any he's promoting. With that said, you can always check out my other problem by clicking the orange button below.