Jeff Lerner knows about the real challenges of being an entrepreneur. He had DropFunnels founder Jordan Mederich on his podcast to describe how difficult it can be. Jeff says being an entrepreneur can get really ugly (lol). For example, DropFunnels has been a successful multi-million dollar company year after year. They are also doubling the user base, but despite all this, Jordan admits he's never felt so lost in his life then. "Some days I feel like I'm a little boy who wounded asking myself…what's the vision? Where does the company go from here? Here's what happened:
NEXT: How To Do This Biz From Anywhere
Jordan started investing in real estate, which didn't lead to more money or fulfillment. He then decided to cut everything out and focus on DropFunnels. From what I gather, he is trying to please every customer by pouring his heart into his business and customer support. But, the problem is when you do this, it doesn't necessarily scale…right? One thing I learned it sometimes separating yourself and adding barriers where you need to will allow you to focus on the things that matter. Right now, any customer can hit him up directly, which can be highly stressful for sure. For example, some people drop him a message saying, "Yo dude, I love what you have created (the product), but could you help me with this?"
This is where Jeff comes in and plays the role of a therapist, offering an excellent analogy. He says Jordan has a box which can handle a certain amount of customers, products, tools, offers, etc. Jordan's box is FULL now, but he keeps trying to fill it so it cannot handle it anymore. Jeff says, "Jordan needs to think of a way to expand his box, which means hiring new people, leaders, management, optimizing offers, reporting, and others."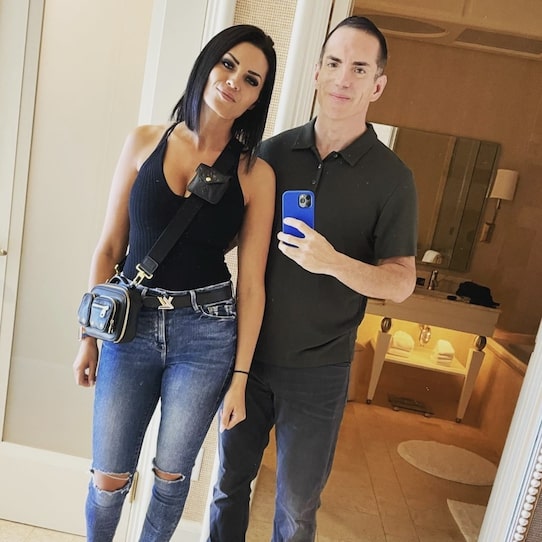 During the entire conversation, Jordan is completely honest about his weakness (which he hesitates to mention). He says that operations are NOT his gift. Instead, I prefer to motivate others and get people excited. "I'm good at that," says Jordan. He does have a team which handles stuff like taxes, etc.
Regarding data, Jordan is good at that, and different departments manage their own. For example, marketing has its data, and sales have theirs. But, the problem is communication because no one communicates with each other, which can be a problem when getting things done. Jeff jumps in again, saying:
"It is funny because this is what my partner Alex and I have been doing for the last year: moving back from the company's day-to-day operations. We have moved back from the main things we do, but the nonessentials. This has reduced the amount of stress on our mind." Then Jeff says…
He and Adam have spent the last year implementing this strategy. For example, they were slowly changing their current habits and meeting with people to transition from one role to another. It's also about letting relationships build naturally. "We hosted events and seminars, so the team realized they could do what they needed without Adam and me. This year we had no growth, but we focused on moving the chess pieces around, which will put us in a position to have growth next year."  Anyways,
The Entre Institute has been a $30 million company operating at a $50 million rate (really?). In other words, it's been stretched too thin. But now they have established processes to be a $100 million company making approximately $60 million annually. In this model, they are not stretched thin and can grow toward $100 million…right? With that said, the KEY point is this: scaling your business is extremely hard, and the weird thing is no one tells you the truth when you are about to enter a course or something. Anyways, you can learn more on Jeff's YouTube channel. But, I have something even better for you…check it out by hitting the orange button!
TRENDING: Here's The New Way To Do Real Estate