Imagine if everything you learn about alcohol was a lie (what!) This is what Mark Jennison claims and adds it's NOT some disease that you will be stuck with for the rest of your life. "You have total control over it," says Mark. Ok, now, just to be clear, I am reviewing what Mark is saying, so I disagree. Mark says for people who are high achievers; alcohol is NOT even a serious problem because it's just a cover-up that helps you manage stress, anger, social anxiety, and others. Anyways, Mark says, "The good news is that you can always take off the mask wherever you like and take back control over your life." So, let's see how true this is; here is my I Am A Comeback review.
NEXT: The Steps To Make Your First Rental Website
Now if you are someone at a point in your life who wants to stop alcohol completely, cut it down, or be a social drinker, Mark says what he has put together can help. He also claims that over 3000+ business owners, leaders, and other professionals have successfully completed his I Am A Comeback program. From what I know, these people now have a healthy relationship with alcohol and a better one with their families. Mark then continues,
It doesn't matter if you have gone through AA or rehab and had difficulty completing it. Mark claims to have created his program Comeback as a breakthrough system aimed at helping high performers regain control of their lives. You see, some people want to stop alcohol to gain their family members' respect. Mark says, "I want to help people conquer alcohol because I am passionate that everyone should live a positive life. I have struggled with alcohol for several years throughout my life." That brings me to my next point,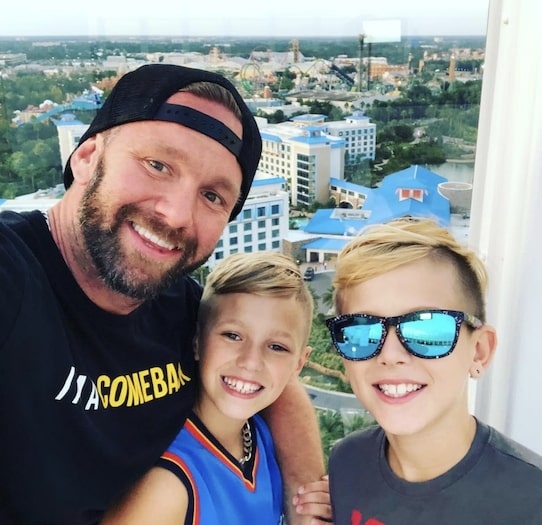 Mark has always struggled with alcohol because it used to make him feel like a man. He stated that when he used to drink more, he felt he would be able to party even harder, which he loved to do. "I told myself that alcohol would improve my life and make me happy. I was always looking for a reason (an excuse) to drink." What's impressive is that with all his drinking, he could still accumulate enormous wealth (around 75 million dollars) through his trucking company. (wow) But what happened next made him want to change…
Mark vacationed with his family in Jamaica to celebrate a multi-million dollar contract he had secured with a new client. He says that he was drunk the entire time while on vacation. Also, his wife had found some drugs in his bag, and this is where she lost it. She said to him that he'd never see his son again. Then, when he got back, he got pushed out of his own business, which was a massive loss, and he went into a deep depression, ready to end his life. But, then claims he heard a voice saying, "You're not done." Mark knew this was a unique voice and knew deep inside that he had more to accomplish than he had done so far. So, what did he do next…
Over the next three (3), he did whatever he could to get sober. At the same time, he was working hard at getting his son back also. He went to AA, did the 12-step program, and even did rehab. In the end, he claims to have spent close to 42K trying to find an answer to getting sober, but nothing seems to work. However, things started to work, and he got sober once he could think about why he chose to drink. You see, he realized he drank because of the stress and pressure of work. He had to dig deep and find answers to the most challenging questions. But, in the end, this was helping, which is all that mattered. Here's the thing,
No matter how hard the questions, the drinking triggers disappeared when he found answers to them. Things then started to fall into place. For example, he got his son back, shared his story on social media, and people started reaching out to him for assistance. Anyways, the I Am A Comeback program was born. This program is 45 days to help you quit drinking…it's that simple! The program costs five (5)dd thousand dollars.
ALTERNATIVE: Rent Leads To Local Business Owners