What's impressive is that Ryan Pineda has flipped 300+ in the last three (3) years. Oh, he has made a ton of money doing it too. Anyways, this all started in 2018 when his real estate company was able to pull in around three (3) million dollars in gross profit. Out of this three (3) million, Ryan was able to pocket around two (2) million. Since then, Ryan has done a lot, for example, relocating offices and hiring more employees, allowing them to do even more deals. I know what you are thinking… don't you have enough experience and money to follow what Ryan is doing…right? Ryan says not to worry because you can get started right now…learn how by reading my Future Flipper review.
NEXT: How To Create Your First Rental Website
Now, Ryan became a real estate agent at the age of 21. He said he was no good at it because he was no good at showings and hated meeting clients. He was so bad at real estate that he had to set up side hustles to earn money. Some side hustles were selling couches, etc. Then, in 2015, Ryan realized you could make money by investing, so he and his wife took out loans and bought their first property. They started renovating it by buying new appliances, fixing up cabinets, and more.
After fixing it up, Ryan listed the property two months later and profited from it. To be exact, he was able to make around 25K. This was eye-opening, and Ryan was motivated to keep going. Later, Ryan started his own real estate company in Las Vegas called Homerun Offer. The fantastic thing is that Ryan and his company are doing approximately 100+ real estate deals per year. Ryan, the businessman he is, started a brokerage with his real estate company. Later on that same year, he started an accounting firm too! Now, here are some of my thoughts,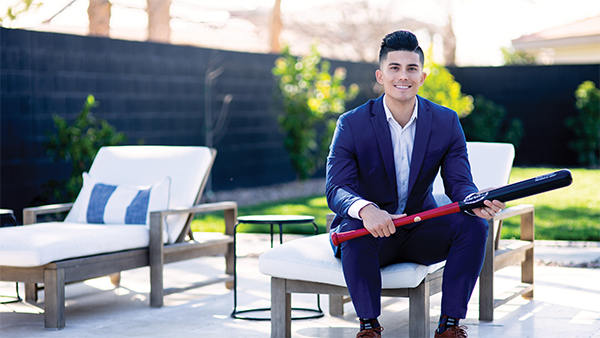 I have read about Ryan Pineda and have watched his videos. He seems like a credible person. He's been on the Bigger Pockets podcast twice and shared his knowledge, so he sounds credible. Oh, and Forbes asked him to teach house flipping, and Ryan went through creating content and videos for them. Also, you have an NBA MVP who also follows him in TikTok. This all proves to me that Ryan is the real deal. With all these YouTube ads and everything going for him, Ryan does look like the real deal. With that said,
Why does Ryan have his hand in a majority of things? It's because Ryan says, "It's safe not to be involved in just one thing. You want to ensure you have a plan B and C. The secret is to master as many skills as possible so you can get into a lot of business when the opportunities present themselves." I guess what he's saying is the more you know, the less competition because you can flip into anything you feel, is feasible.
Now, to many people, this would be overwhelming and make them nervous, but Ryan always says to use the 80/20. For example, ignite the stuff that will not make any progress for you and invest your time in the 20% which would produce the MOST results…this makes fantastic sense to me. Ryan says, "If you have no money or poor credit, I can show you how to get approved. If you don't know anything about renovating, don't worry!" Ryan will help you find a team to run everything for you so you can let the business run itself while you enjoy life.
I firmly believe you can do almost anything you want with the proper support, mentor, training and tools. (And pull it off). Ryan sure did believe this when he invented the Future Flipper training program. The next step is to book a call with his team to learn more about how they can help. It will also allow you to ask some of the questions that matter. Once you have completed the call, Ryan and his team will decide if this program is right for you, and you will be invited to join. Costs range from 5K to 25K (colossal range), but if you are serious about real estate investing, you may want to check out this program…right? Or, if you are NOT that serious, you may want to check out our internet rental model. Click or tap below.
ALTERNATIVE: Invest In Digital Real Estate Instead