Lately, there has been a lot of buzz around a training program called the Fullstaq Marketer. This program promises to provide its students with a complete package teaching them how to make money online with affiliate marketing from start to finish. Look…
I have reviewed a lot of programs in the past, and this one sounds like another quick money-grab training, but for now, I'm going to put my faith in Keala Kanae (the founder) and give him the benefit of the doubt. With that said, here is my complete Fullstaq Marketer review. Let's get started…
So, what is the Fullstaq Marketer all about? Well…
Keala Kanae has created a training program that gives you everything you need from start to finish. In other words, Fullstaq Marketer is divided into five(5) high-powered training courses which walk you through the entire marketing journey. For example, you learn how to set up your business, drive traffic, generate reports, create effective sales funnels, and they even have an onboarding community for support/coaching. So, here is a short breakdown of each course:
Fullstaq Edge: This training is meant to train your mind and put you into focus. You see, to build a successful business, you have to think like an entrepreneur.
Fullstaq 101: What is digital marketing? How can you build a digital business and succeed online? Fullstaq 101 will answer all these questions for you!
Fullstaq Onboarding: When you join Fullstaq Marketer, you will also get access to the entire support community for support. Keala Kanae understands that as a beginner, you will need to be walked through the training and have questions along the way. This community is meant to provide you with this support.
Fullstaq Accelerator: Keala Kanae claims Fullstaq Accelerator will offer you the MOST cutting-edge training to supercharge your learning and accomplish your wildest dreams!
And finally,
Funnel Labs: You learn how to create high-converting sales funnels in this training.
Anyways, this is a complete overview of the Fullstaq Marketer. But I'm sure you want to learn more about the man behind this so-called powerful program…right? So,
Who is Keala Kanae?
First, Keala Kanae is an affiliate marketer born in Honolulu, Hawaii. His parents were blue-collar workers who worked extremely hard to make a living. (They split up when Keala was 13 years old)
Anyways, Keala started his first business a few years later, a promotion company throwing parties at nightclubs in Hawaii. After some months of success, sustaining everything he built was tough, so his company closed down. Keala always dreamed of doing more, so he pursued a bachelor's degree in Psychology at the University of Hawaii. After graduating and working for a few years, Keala was tired of the minimum wage lifestyle and the 9-5 grind, so he wanted to discover something more, which he did in internet marketing. He was on a mission and studied everything he could (at the time) about internet marketing. He also joined a few programs where he had some success, but not a lot. However, failure leads to success, which happened when he met his business partner Kameron George through one of these programs. With that said,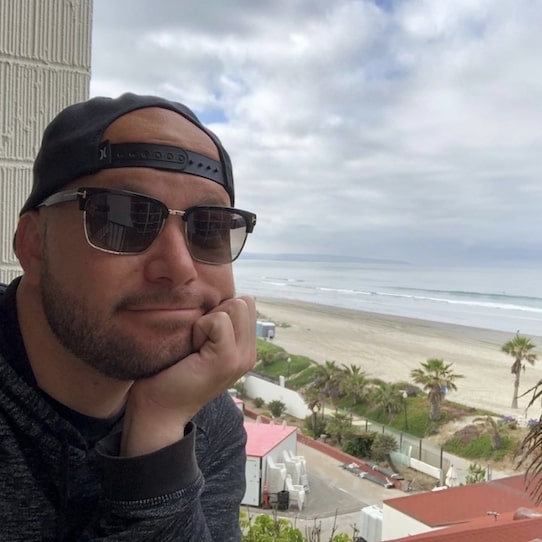 Since these guys have enormous knowledge about affiliate marketing, these guys were on a mission to build the greatest internet/affiliate marketing company ever. So they named this company AWOL Academy!
What happened next? After a few years of success, AWOL started to decline because of all the other programs coming out, so Keala and Kameron split up. Keala learned from some of the mistakes he made with AWOL Academy and rebranded it to the Fullstaq Marketer, which he continues to build. But here's the thing,
Everything I have just mentioned about Keala Kanae sounds great, but for all of us who want to join his training, we need to know if it's the real deal…right? So I decided to do further to answer the following questions…
Is Fullstaq marketer legit? What Is The Fullstaq marketer cost? And would I recommend Fullstaq Marketer? Ok, so let's with…
Is Fullstaq Marketer Legit?
To answer this question, you have to understand a few things. First, the training Keala offers is legit, but to succeed with internet marketing, you must put in the work. You see, Keala will give you the foundation you need to succeed, but you have to build your own business in a niche you are passionate about. Here's another example, imagine studying "business" in College…right? After graduation, this does NOT mean you will have a profitable business handed down to you…right? Your College education gave you the foundation you need to start a business. So,
When you ask the following question: Is Fullstaq Marketer Legit? Yes! For Sure! But you have to use what Keala is teaching you! With that said,
Here are a few other things worth mentioning,
Keala has a ton of knowledge and a proven track record, so you are in good hands. Next, from what I have read, the training videos are in-depth and walk you through everything from start to finish. And finally, Fullstaq Marketer comes with a full refund policy. Their website stated the following:
"We offer our customers a 14-day refund period on the Fullstaq Accelerator product bundle from the original date of purchase." Ok, this sounds reasonable…right?
They are pretty much saying if you go through the training and decide it's not for you. You simply email them within the refund window, fill out the form, and they'll gladly refund your purchase. Cool!
I know you guys are wondering:
What Is The Fullstaq Marketer Cost?
When you go to the Fullstaq Marketer website, you have to contact them to find out the cost of their programs. I guess Keala wants you to hop on a call with his team so they can answer your questions to even use some tricks to get you hooked. But, I was able to find the information I needed through some handy research…lol.
Here is what I discovered:
Fullstaq Accelerator (Foundation) | $997.00
Traffic Labs (Funnel Creation) | $1,997.00
In terms of all the other training programs offered inside of Fullstaq Marketer, you would have to contact them through their website. (weird…right)
My HONEST Fullstaq Marketer Review (Recommendation)
Would I recommend Fullstaq Marketer? No! It's not because Keala isn't legit; it's because if you start in affiliate marketing, much of the foundation can be found on YouTube for free. I'm sure Keala will teach you some clever strategies, but from my experience, practical experience from you trying things on your own is the BEST way to learn what works and what doesn't. Also, the concept of affiliate marketing will differ depending on your niche, so Keala's strategies may NOT be universal. But, with that said,
It's important to mention a few more things:
First, affiliate marketing is a business model that takes years to build. You have to dedicate months to your craft and spend enormous money tweaking along the way. (This is on top of an already expensive Fullstaq Marketer training). Second, the landscape has changed, and affiliate marketing is no longer as effective as it used to be. Yeah, sure, the offers are still fantastic, but the marketing cost has increased with the top gurus and their deep pockets getting a majority share of the top bids…right? Anyways, if you are truly interested in this and are just starting out, check out the free training videos on YouTube before hopping on a call with Keala and his Fullstaq Marketer team. Finally,
As mentioned, affiliate marketing is a long process and takes months to generate income from (with building pages, tweaking ads, creating sales funnels, and more). But, there are more clever (and quicker) ways to be successful online "without" you having to wait weeks. What method is this, you ask? Hit the orange button to find out! I'm sure what you are about to watch will blow your mind!