A Fit Body Boot Camp Adviser, named Max Phillips is RIGHT when he says that starting your own business is a serious gamble. How come he says this? Statistically, 50% of them will fail in the first year, while a staggering 95% will fail within five years. Many blame the LACK of skills, a proven process and a system being in place as the reason why. So, Max Phillips says the only way to protect yourself is to get involved in a franchise because it's a proven process/system that has worked in the past. However, when you think about a franchise, you think about the costs; for example, how will you pay for it? And what franchise do you think you would like to be involved in…right? I may have the answer for you, so read on.
So, Max says there are four (4) ways to fund your franchise or what they call a buy-in FEE. The first method is to get an SBA loan from the Government, and it's backed by them too. However, this method is tough to approve, and you typically have to put your home/car or something else up for collateral. The second method is to get a personal loan which is much easier to get as long as you have good credit. With a personal loan, you don't have to put up collateral, but the interest rate will be high, which may NOT be ideal for you if you are starting. Next, number three is you could do a rollover for business startups plan (ROBS) Business Startups) plan. This plan will allow you to access your retirement account without any penalties; however, do you want to go into your savings? Finally, you can get something called a HELOC which is refinancing your home; however, you still need to worry about the interest rate, etc.
So, let's say you use one of the 4 funding methods and choose to buy into the best franchise in the market RIGHT now…how will you generate profit? First, you have to utilize what is available to you. For example, I recommend NOT reinventing the wheel because you DON'T have to. You already know what is working because the franchise has been doing it for years successfully. Mac says you need to take advantage of what's available, and please don't let your ego get in the way. By this, he means don't think you know better than anyone else because you don't. Connect with headquarters and go to every training available to you. Learn the systems and leverage everything else they provide you so you can succeed. Also, enjoying what you do is vital because the KEY is resiliency.
Now that you know about the following systems or funding options and are fully operating as a business, for example, listened to the training, working sales, and have income coming in…what's next? Well, at this point, you still are NOT free to do what you want to do. The goal here is to invest in other assets, so you can flourish and be highly successful (RICH). Max Phillips will provide advice on where to invest your profit. The best advice is, of course, to reinvest your profits back into your business. Your not going to buy liabilities, but into other projects that will help you move forward, NOT backwards. The typical people invest their profits into buying new signage and equipment, but this does NOT bring in any new profits. Your goal is to invest in marketing, sales, your team, and management.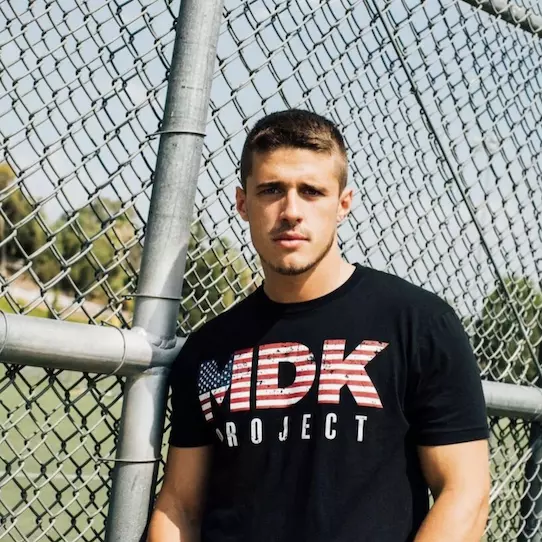 Max Phillips says, "now that you have more money and a proven track record of success, you can head to more banks and request a loan. Banks see that you can crush it and successfully do what you do, so they are more than willing to give you a larger loan. You take that loan and invest in more franchises or the same successful one. You have turned a profit with the first one, so why NOT duplicate the success". I get what Max is saying because the more locations you open up, the more profits you can generate, furthermore, reinvesting into your back into your business. Amazing right?
Max is obviously a bit biased because he loves fitness and is talking about investing in a gym franchise business. And, by all means, if you love fitness, then I recommend investing in one too. Of course, you always have the Fit Body Boot Camp. However, my advice is to invest in a business you are passionate about and love. Then, focus on a franchise in that niche. Now, this Bootcamp is founded by Bedros Keuilian, focusing on running a 30-minutes high-intensity interval training session. This session is for both small and large groups. This group helps each other with nutrition and continued support throughout their weight loss journey. The cost of this program or franchise is approx.—$ 213,000. My main concern is saturation, so I recommend my Favorite program below.