Steve Tan and his brother Evan have been in the ecommerce game for over 12 years. These guys mainly focus on dropshipping, and it's been extremely lucrative for them. Their strategy is to find one product, build a store around it using Shopify, and Scale it with paid traffic marketing. These guys have done so well; they are known as the "Super Tan Bros" and claim they have done over nine (9) figures in sales. So, I have decided to review their Ecom Domination Masterclass training program.
NEXT: Compare This To Shopify Dropshipping
The cool thing with this business model is that you don't need a store. With drop shipping, you bring people to your Shopify store, and when these people buy the product, you only ship it from your supplier (in China). You hold NO inventory, nothing. Your supplier directly ships it to your customer, so you don't touch the product. Also, with this business modem, you don't need too much money because you don't hold onto any inventory. The brothers say…
"Another advantage compared to Amazon FBA is you are in charge and get to call all the shots. Remember, it's your website, so you run it with your rules. Also, you get to keep all the data which is one of the MOST important things because you need it to keep scaling." I know what these mean because you can build lookalike audiences and scale your marketing efforts when you have the data.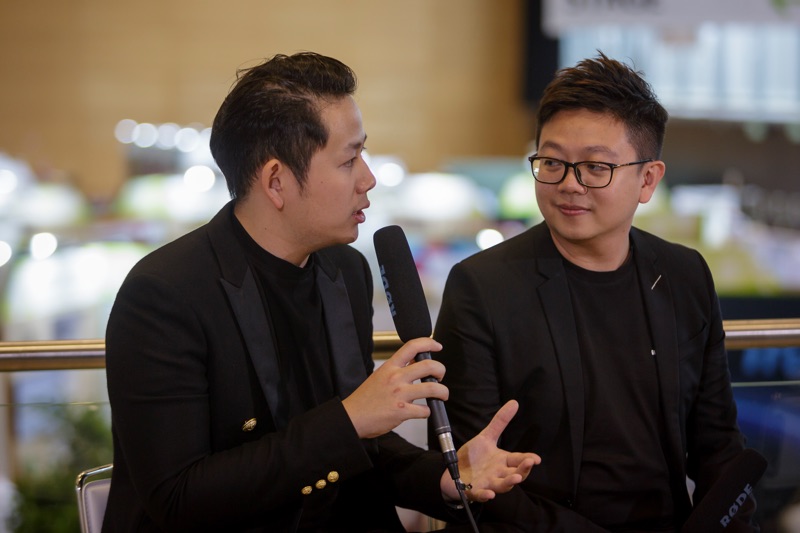 Now, I know many of you worry about coding and your inexperience with technology, but Steve and Evan say you won't need to know how to code. Everything they teach you uses a drag-and-drop method. Shopify, which we will be using, has made it simple for anyone to get up and running within minutes. You can find the hottest products to sell by looking through the bestsellers lists on Aliexpress. The cool thing is, once you have narrowed down your winning product, you can sync it right into your Shopify with a few simple clicks. This simplicity makes your life easier! But everyone wants to know is…how will you use this technology to generate sales? Well, scroll down to find out…
Evan and Steve say, "There are many ways to get people to your store. For example, they have a mentor named Douglas, the principal trainer for their Ecom Domination Bootcamp. Now, Douglas is an expert on Facebook and Google ads, and he will teach you both in training. With these two (2) platforms, you can reach pretty much any audience you have in mind. In addition, both these platforms have incredible algorithms, so they are superb at finding buyers for your store. Oh, the results are instant.
So, this is the entire game plan in a nutshell. However, to learn more about what the Tan brothers can do for you and how Douglas Lee can help generate traffic to your store, you will have to join the Ecom Domination program. To find out how much this costs, you will have to watch the two (2) hour masterclass. But here's the thing, from what I have heard, this entire thing is like your typical step-by-step video course, and they have a basic Facebook support group. But I think what these are promoting is legit because you can make money from dropshipping…I have in the past! So, if you want to learn how to utilize Shopify and dropshipping together, the Tan brothers can help through their Ecom Domination masterclass.
However, here are some final thoughts,
When I did dropshipping, it was highly lucrative because it was easy to order and have them shipped within a few days. But now, I'm unsure how this has changed after the pandemic. I have heard there are long delays in shipping from China. For example, I have heard how it can sometimes take six 96) weeks to get your item which is insane. (sometimes damaged). Another issue is pricing the products because you must consider the ad spend. For example, if you spend $50 on Facebook ads, you have to price your product with this spend in mind. This sometimes makes the products too expensive and unattractive to buyers…right? Finally, I'm sure many people are learning these strategies, so you have to consider saturation. Anyways, for a business model that's truly wide open, see below.
ALTERNATIVE: Online Real Estate Investing