A lot of online marketers are now saying to stop buying courses. For example, Cody Sperber thinks courses are a waste of time, especially if you are in the real estate market and want to close deals in the next 30 days. On the other hand, Cody Spencer thinks the BEST way to LEARN how to do deals is to work with someone who has done it before. In short, he wants to be the one to help you close deals! Cody has been in the real estate game for 18+ years and has a portfolio of properties that he's flipped worldwide. He now has an offer that sounds pretty interesting. What? Well, he will give you a FREE deal-finding tool, free training, and no courses you have to buy so you can get started.
This is a split-the-profits deal, and Cody will close the deals for you. He will give you everything you need, like locating, working, and closing these deals. Then, once they are ready, you will hand them to an investor with experience (Cody), and he'll flip the property. Then, when the money comes in, you guys will share the profits. This model has gotten him very far and can do the same for you. For example, he doesn't like to brag but doing this has gotten him a big house nice car and lets him go on vacation with his family while not worrying about money, etc. What's nice about him is that he now wants to help people get to where they want to go…it's that simple!
Let me tell you more about this Do Deals With Me program. First, you can close deals from anywhere and don't need any skills or even a real estate license which would other be a headache to get. Cody claims "that his system has been perfected through trial and error over the 18+ years. He also boldly claims that he has helped thousands of students complete their first quick flip." Cody sometimes brags about some of his profits, like $7,000 here and $10,000 there. I guess he can because he earned it, but whatever. He also claims he has done just above $200,000 worth of real estate deals which is impressive. But, I sometimes wonder, when people show these numbers, how much do they take home? Cody will not tell me but says confidently that his students are killing it through his program. He then proves this claim by saying that two (2) of his students, Jessyca and Brian, have pocketed $25,000, and Cornelius just made $8,500. Finally, a student named Paul made $11,000 off his first deal, and the list continues. Now, the only concern I have is that Cody claims this can be done quickly through his Do Deal With Me program, but I am sure we don't see the "disclaimer" that he makes you sign before getting g started. However, a "disclaimer" is something that almost any type of business will make you sign when joining…right?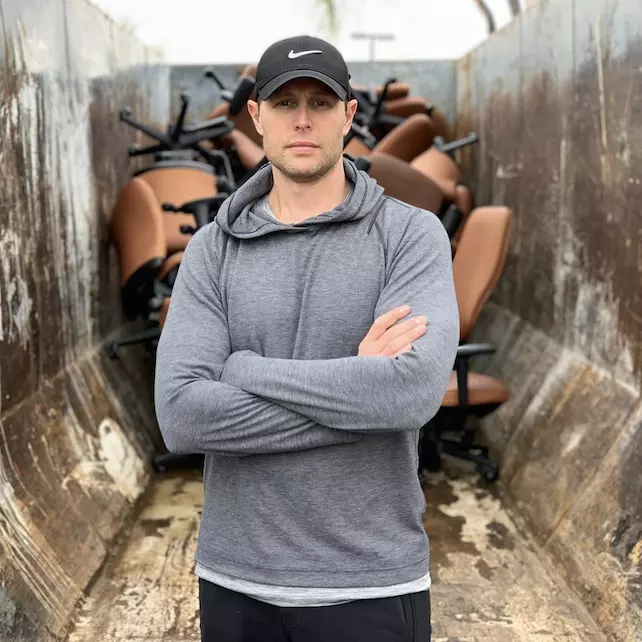 In the end, if you are looking for a way to take back control of your life and get involved in a business where you can make a good chunk of change from a single sale, then Cody Sperber can help you do this. And after you master this formula, you can go out and help others, like family and friends, do the same thing. Think about it as something you can apply long-term. So, what are the steps again? Well…
First, go out and find the deals to flip. Did you know that 1 out of 10 homeowners are motivated to sell because they need that extra cash flow? This means they are willing to do it at a discounted price. So, in step 2, you will learn how to negotiate with these homeowners to get their house under contract, and then Step 3 is to shop for a buyer who will pay more than the contract price. Then the difference will be divided by 2, with Cody taking half and you taking the other.
In the end, it's important to tell you this: "if you are lazy and don't want to put in the work, this program is NOT right for you." Cody says you have to be self-motivated and work hard because nothing will come easy. With that said, the cost to be Cody's grunt worker is $97 plus potential upsells. Gross. If you still are skeptical, you have another option, click the orange button to find out more about my other favorite program.