The good thing about Ryan Pineda is that he has no problem admitting when he is wrong. Oh, and it's not his first time! Ryan has quite a history; for example, when he was a real estate agent, he thought wholesaling houses was a scam (flipping contracts with no money and poor credit), but he was wrong. Then, he discovers that you can flip contracts, which changes his life! Ok, then he said YouTube was a complete waste of time with no money to be made but admitted he was wrong when he saw how much Graham Stephan and Meet Kevin made off their channels during the pandemic. It was nuts!
NEXT: Compare This To Amazon Automation
So now, Ryan has built a pretty big following on YouTube. He promotes courses, live events, and even coaching through his channel. He's doing very well promoting all these things on Youtube! Ryan is also investing in crypto, which he thought was garbage at one point, and I'm sure he is making a decent amount of cash from it now. That said, we will look at Amazon automation and how Ryan figured out he was wrong about this business too. You see, it wasn't long ago that someone reached out to him on Instagram and said, "Hey, thanks for the amazing content on YouTube, and to thank you, I want to build you an Amazon store for FREE." Ryan loves new opportunities; in other words, he is a capitalist and says sure, go ahead because he said worst comes to worst; he hasn't invested any money.
On the contrary, he may profit from the store…right? Then something unique happened; the results blew his mind when the store went live. In 1 month, the Amazon store made him $1,000; in month 2, the store brought in $3,000. After that, the profits kept rolling in, bringing in $5,000, $8,000, and more. Ryan says this is not even counting all the credit card points he accumulated from buying inventory, which is around $3,000 for him to use towards travelling. Ryan says the following:
"Over the last months, I have seen that this automation stuff actually works and is legit. Believe me when I say people need to pay attention to this stuff and stop messing around," Ryan says." He then says all he has to do is pay off his credit card, and the passive income comes right in…lol (really?) Another thing worth mentioning is that Ryan sees enormous growth potential, and this stuff can lead you to true financial freedom. You know what, I am happy for Ryan, but what does this have to do with all of you, and how can it help you?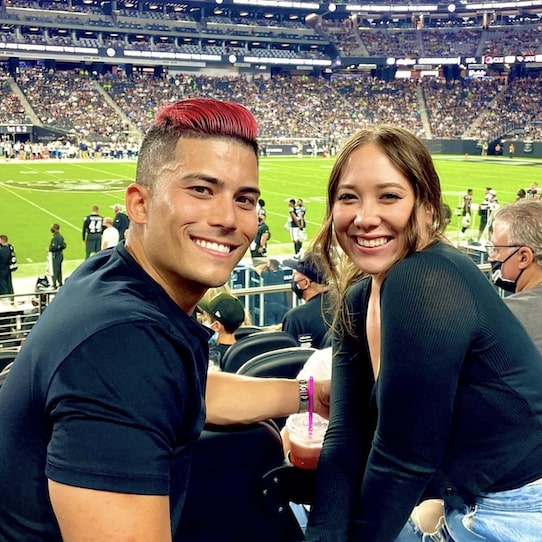 Well, Ryan does say how, but many people and brands have been reaching out to him for sponsorships. He has also had Amazon, and Walmart automation companies ask him for a partnership or even to do a video for them so he can help drive sales to their stores. Ryan has been transparent about the fact he has thought about partnering with them. Still, after thinking about these opportunities a bit, he found out many of these stores were not doing well. Ryan ultimately didn't want to promote stores that didn't provide something valuable or a good product because this would mean he was on the hook for whatever he promoted. The sad thing is that one of his subscribers took out their 401(k) to invest and partner with these stores but didn't return their money. Ryan has a point when he says, "if I'm going to get into business with someone, I have to own it and believe in what I'm doing, "Ryan explains. So, what did this lead to…
LunarEcom is a business Ryan started with the guy who built his first initial store (Tony Guzman). What Ryan and his team do is build, manage, and even scale your Amazon dropshipping store. You have to provide the credit card for inventory and take care of the setup fee, and then you split the profits. Unfortunately, the reviews have not been good at all! These guys have sold many automation stores and were shut down. So now, these guys are just doing their own Amazon thing. Personally, this dropshipping thing is tricky because things have gotten very competitive, and you never know when your store may get shut down. If this happens, all your hard work and investment go down the drain.
TRENDING: The Slow And Steady Business