Digital marketing is a massive niche with endless profits because everyone needs to market their brand. A guy named Chad Kodary is cashing in on this because he opened up a few businesses, the MOST recent being Social Agency and DashClicks. Now, DashClicks is an exceptional business (so he claims) because you don't need any experience or a ton of money, and you can have a digital marketing company up and running in a few weeks. I have set out to find out if this is legit or full of air….continue to read my review.
Currently, Chad is focusing on his DashClicks business because digital marketing is in massive demand, and people want to get in. His DashClicks software is an all-in-one solution providing students with everything they need to jump-start their agency. However, he has noticed that his students still have difficulty getting customers, so he has decided to start a course to teach them. The way he teaches them is through his unique Stack Effect framework. This method has worked in the past for him, so he wants to teach it to his students. For example, this method works so well that Rick (one of his students) has made $40,000 in 3 months (not sure if I believe him, but whatever)
Then, you have all these other students who claim to be making money, and their background doesn't matter. They have no prior experience or training or don't know how to run a business but were able to bring in large sums of money. They even posted their checks on social media (Facebook) to prove it. I still don't know if I believe what is going on here. But the bottom line is that Chad claims his frameworks and his students are his proof. To add legitimacy to his program, Chad has said the following:
"DashClicks has a massive office in Fort Lauderdale, Florida and employs approx. 100+ people. I have taught over 16,000 students, and they are all happy and making their dreams come true". Chad then says his agency has allowed him to live his dream also because he has a fantastic family, a smurf-blue Lambo, and goes on vacations whenever he likes without having to worry about being back to sign into work because he needs a laptop to log in from where ever he wants. Now, here's the thing,
If this is something you think you would like to do, then you have to follow these simple four (4) steps: go out and prospect, get some sales, fulfill, and then scale….it's that simple! Nothing can stop you if you have these fundamentals and are ready to rock n roll.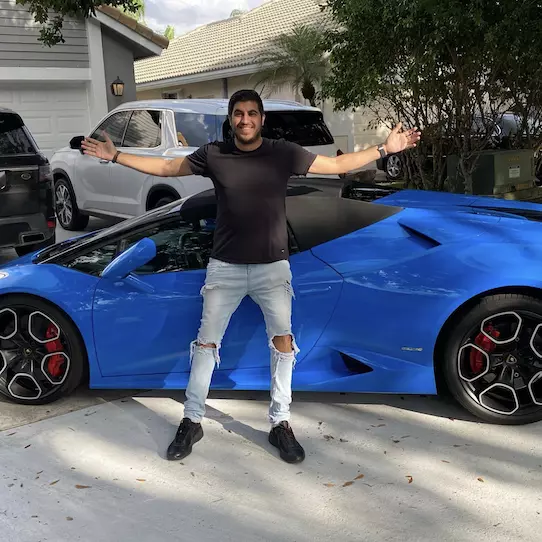 So, now I know you are concerned about what you will do. Chad says, "you will be selling traffic because if you control this, you control everything" Everyone needs traffic to grow their business…right?" I take it from his business model; you will help customers build a landing page and a website and then send traffic to it, converting them into sales for the customers. Chad will teach you how to paid ads on Google, Instagram, TikTok, and Facebook.
Here's the catch, for you to LEARN more and get into the nitty-gritty, Chad wants you to buy the Agency Booster Kit. In this kit, you will get 6 months of access to DashClicks, guided support via live chat and phone calls, a ready-to-go white-label fulfillment team, a course on proven prospecting systems, and other digital products that probably won't bother consuming. Now, here's the thing: the program cost is steep for someone just getting started….it's $997. I don't know what to think about this program, but you are handing a lot of control over Chad's team, and if they don't deliver…then what? So think about it, but in the meantime, check out my…