A company called Affiliate Nation says they want to help you launch your next business. That's right! They don't just want to tell you how to do it, but they want to mentor you through. These guys have a virtual business (in a box) where they claim that 90% of the heavy stuff has already been done for you. My question is…why would they offer to do this?  Dylan says it's because they have come up with a win-win situation…this means when you get paid…they get paid. This sounds pretty interesting; I encourage you to scroll down for my  Affiliate Nation review.
NEXT: Why You Might Like This Better Than Affiliate Marketing
Affiliate Nation has said they pay the highest commissions in the industry. They lay out how it works. First, they have a fully automated system which is set up and ready to go. The system provides you with good leads and is a quality product. They even have the best closers in town…lol. Here's the cool thing, when a referral you send buys, you will get paid $2500, even if these guys put down zero money opting on an itty-bitty pay plan. Dyan says, "This is why complete beginners are winning fast and have already made money."
Now, people want to know what you will be selling and how you will earn these big dollars. Also, if these guys are doing 99% of the entire process for you…then why do they need your help…right? So, I decided to do some digging on my own and here is what I found. The so-called Affiliate Nation was created by a handful of guys. Now with Dylan, you have Shane Carling, Jordon Rowse, David Trachsel, Michael Mossino, and Justin Cartwright. These guys say they are the dream team because they claim to have built a 6-7 figure business online, and they joined up to help others learn from their mistakes and succeed too. These guys have put together something called a digital franchise model. These guys offer you a model you can implement from anywhere in the world. It's as simple as plugging in what they give you…that's it! As mentioned, this system features big-ticket offers, a high-converting sales page, and copy-and-paste ads, and you also get an inside sales team. Dyan says, "As long as you complete your 1% requirement, the Affiliate Nation system is foolproof." After watching the ad for a while, Dylan finally revealed what you would be selling…are you ready?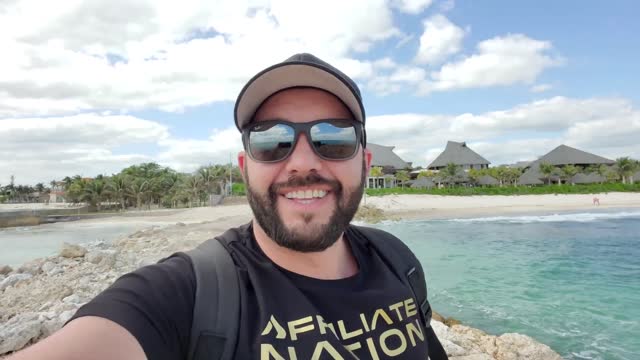 It's called Unify Travel Club. This offer is a vacation-type deal where the members who join will save thousands on vacations, have access to private inventory and are guaranteed the best price in the market. You can also access all the Unify Travel Club group retreats…(sounds great). Essentially, the goal is to travel more but pay less! Remember, Dylan says this is a high ticket offer, so each sale you make will earn you  $2500. Dyan says, "Do the math, and you'll earn six (6) figures as long as you are making one sale a week." (sounds excellent). Anyways,
So far, Affiliate Nation has a good number of members, and these people have also earned their first "big" commission, and some continue to make even more monthly sales. Now, here's what I have learned from my own experience. Selling big-ticket offers and being great at it is the only way to live the laptop lifestyle we all want. This lifestyle gives you freedom; for example, you have no text messages or phone calls you have to answer. Now, here's something else: earning four-figure commissions means you can potentially earn a lot with very little traffic coming to your offer. It all comes down to your offer, the quality of traffic, and, obviously, your landing page 🙂 In the end, I like what I see with Affiliate Nation.
ALTERNATIVE: Build Recurring Income With Lil Websites